NEWS EVENT TRADING SERVICE
CONVERT ECONOMIC NEWS EVENTS INTO ACTIONABLE TRADING OPPORTUNITIES.
Are your traders watching the News when they should be trading it?
Learn more about trading the News
ADVANTAGES OF USING OUR TOOLS IN YOUR BROKERAGE
Add unique value to your market research offering
Increase trader engagement by uncovering previously overlooked Trade Setups around News Events
Retain traders through the offering of specialized tools that become apart of the daily trading routine
NEWS EVENT TRADING SERVICE
NETS is simple and easy to understand, instead of having an entire events calendar, we filter the event calendar for events that have tradeable opportunities based on our statistical analysis.
This analysis results in simple-to-understand, visual, actionable trading opportunities for traders
REQUEST A DEMO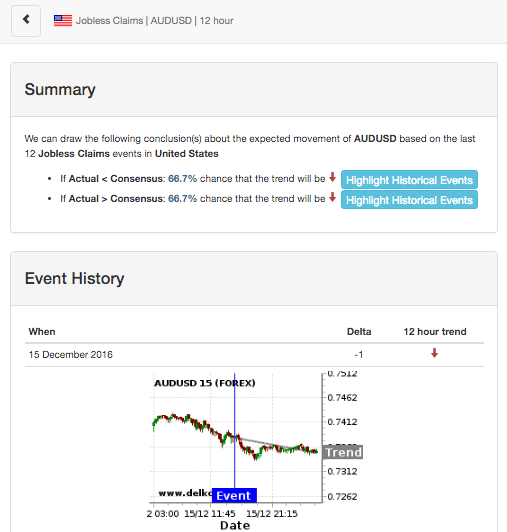 Giving traders the opportunity to trade during volatile economic events.
Presented in an easy to understand format that gives the trader ability to decide on which events they will trade, as well as the suitability of the opportunity.
Unique, one of a kind, High end value added product for traders.
REQUEST A DEMO
The NETS Tool is easily integrated into your site or platform in a the way which suites your specific brands needs, our web developers will be in touch and have you up and running within a week.
API
Delivered via a REST/JSON API
IFRAME
Easily implemented into your website
Our team is focused only on the needs of brokers and their traders so please get in touch so that we can find a solution that suits your needs and budget.